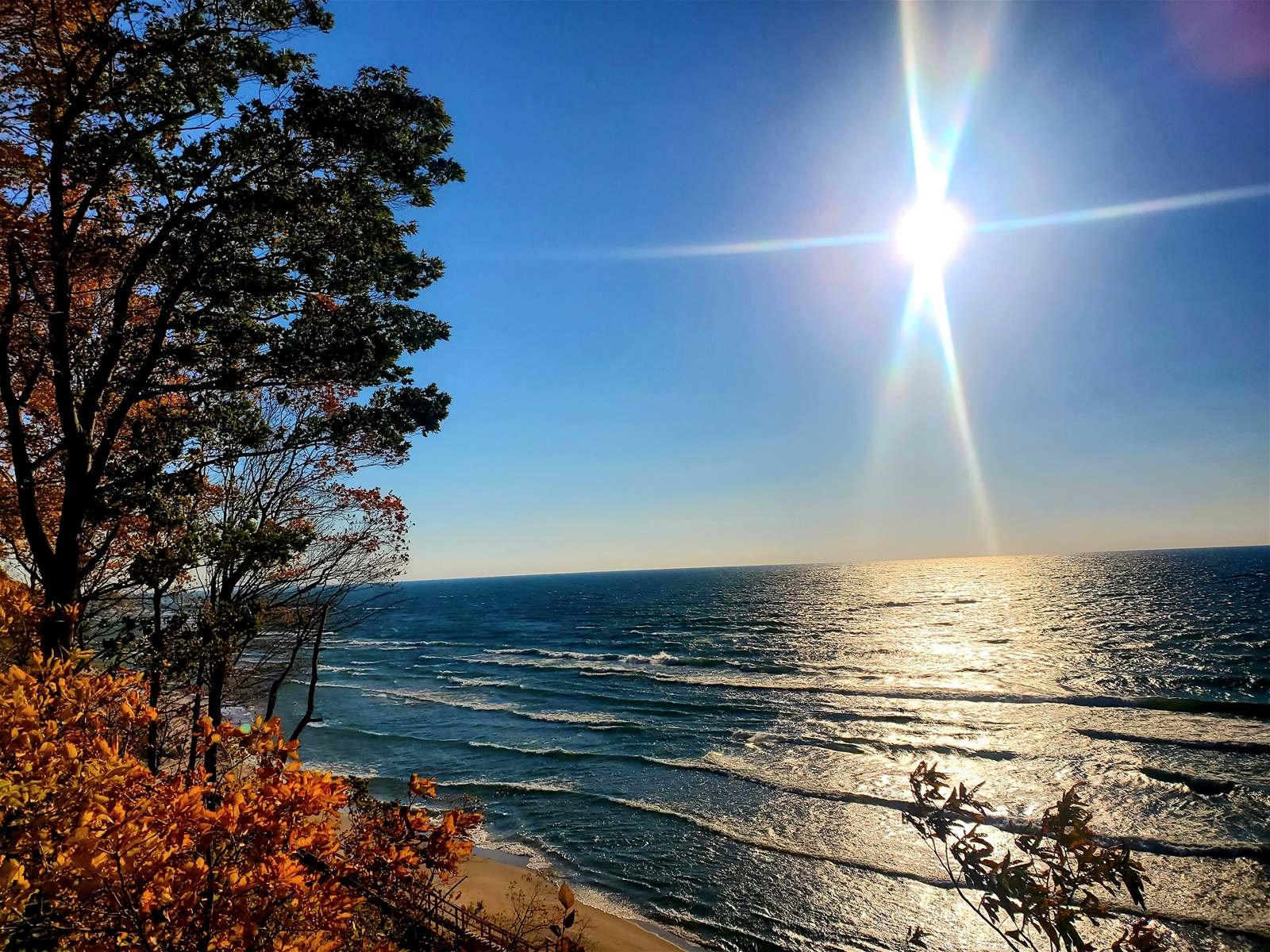 Visiting West Michigan in the Fall and Winter
Autumn in West Michigan is truly unbeatable. Cooler temperatures during the day are paired well with the warm sun. The perfect setting for nighttime bonfires. Experience vibrant color changes and intense sunsets over beautiful Lake Michigan. You may not spend the days laying on the beach, but there are lots of activities to do and sights to see while in West Michigan during the fall.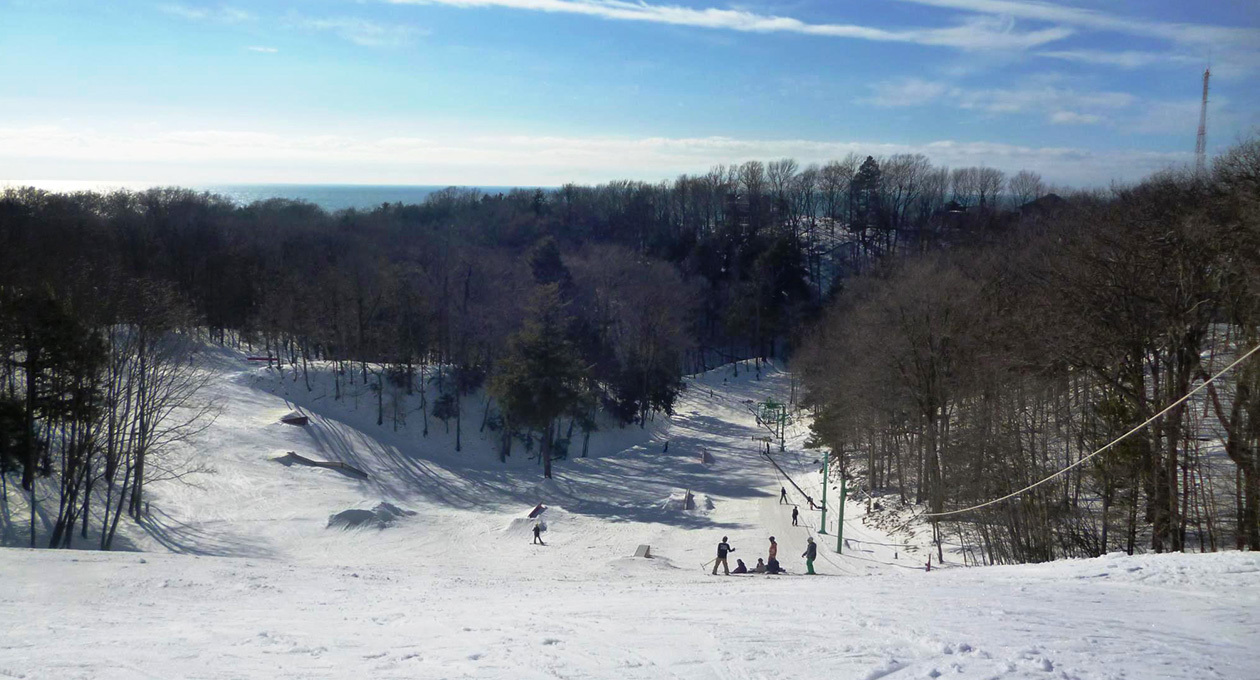 Winter
Winter in West Michigan is pure magic. The towns are decked out in lights and decorations, the shops feature holiday merchandise, the restaurants switch to a winter menu, and the weather is different daily. One morning you may wake up to beautiful white fluffy snow covering the sand, other days the sun will be shining, the grass can be seen, and all you need is a light jacket. No matter what, there are many things that can fill your winter vacation with fun, laughter, and great memories.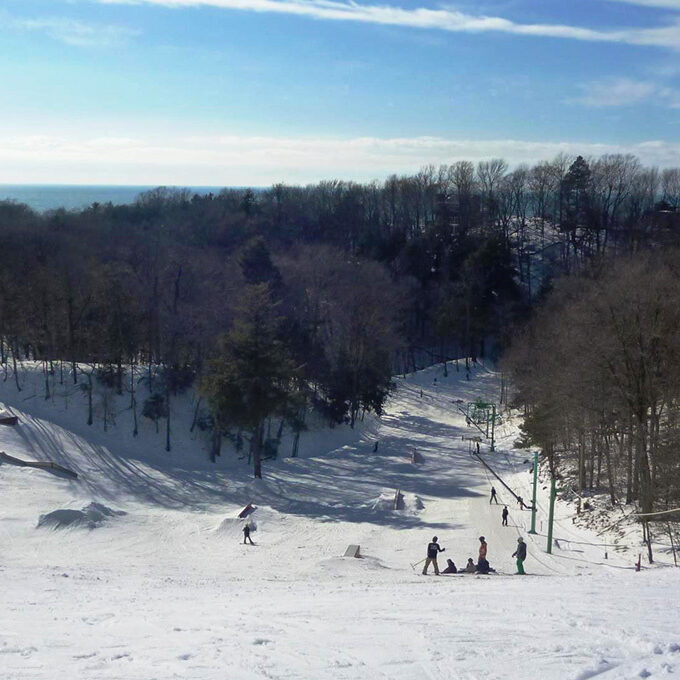 Mulligan's Hollow
Mulligan's Hollow in Grand Haven is a great place to spend winter days.
They offer different size hills as well as lessons for all!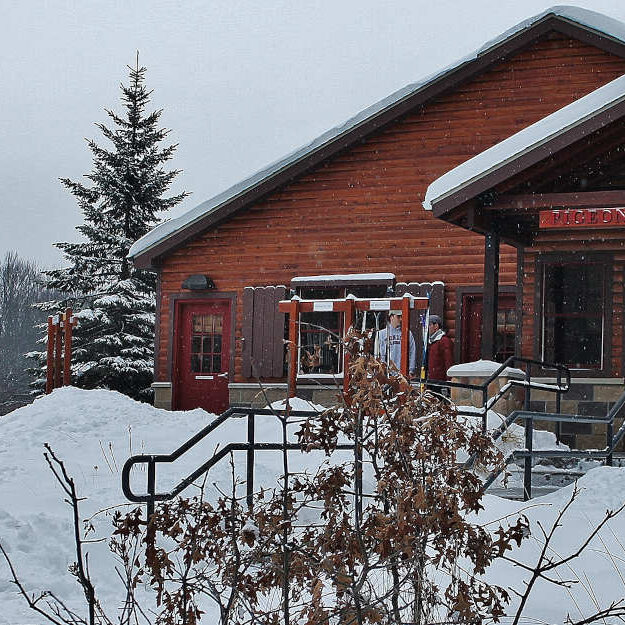 Pigeon Creek Park
Ski and snowshoe rentals are available once there is enough snow on the ground. If you're feeling brave, bring your sleds! Check out their website to learn more!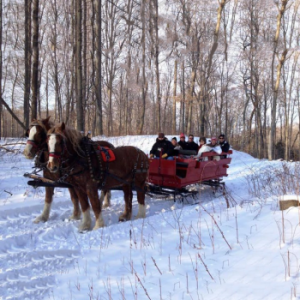 Rainbow Ranch Sliegh Rides
Sleigh rides are approximately 50 minutes, for our sleigh which comfortably seats 8 adults. All sleigh rides are private, no other guests will be added to your group.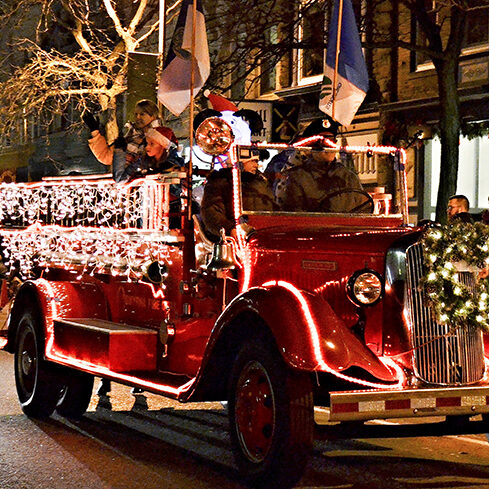 Holiday Lights
Grand Haven Lights kick off middle of November
Jingle Bell Fest kicks off December 3rd 6-8pm!
Spring Lake Lights usually start end of November
Holland Lights usually start Thanksgiving weekend
Reminder- the downtown Holland streets are heated!
Muskegon Lights kick off Thanksgiving weekend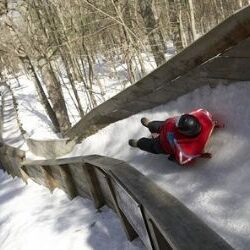 Muskegon Winter Sports Complex
The fun here is endless! From ice skating and hockey, to skiing and luge track; you could spend all day here! Check out their website for all the information.